Admitted Student Days
April 1 & 8
Our largest event for admitted students and their families! Learn more about academic programs, scholarships, financial aid, and resources that are available now and those that will help you when you arrive on campus in the fall. Discover our on-campus housing options and which residential communities are right for you. Meet with current students and ask questions about their experiences at Western.
Admitted Viking Visits
Fridays in April
Our comprehensive Admitted Viking Visits program offers great opportunities for admitted students to get to know Western better. Hear from current students, tour campus, and meet with student services offices. The program is comprehensive with a full-day agenda. Many of our academic departments, will be available for drop-in advising or scheduled information sessions. 
Junior Visit Days
Select Fridays in May
A comprehensive program designed for high school juniors who are beginning their college search process. You'll have the opportunity to learn more about our academic programs and student resources, attend info sessions, tour campus, ask questions, and get a closer look at life at Western.
Campus Tours
Take a tour of Western's beautiful campus! Let our student tour guides lead you and a small group on a 60-minute campus tour. They will give you the inside scoop on everything Western and answer your questions as you explore. There's also a 30-minute admission information session included in the tour.
Virtual Tours and Information Sessions
Virtual Campus Tours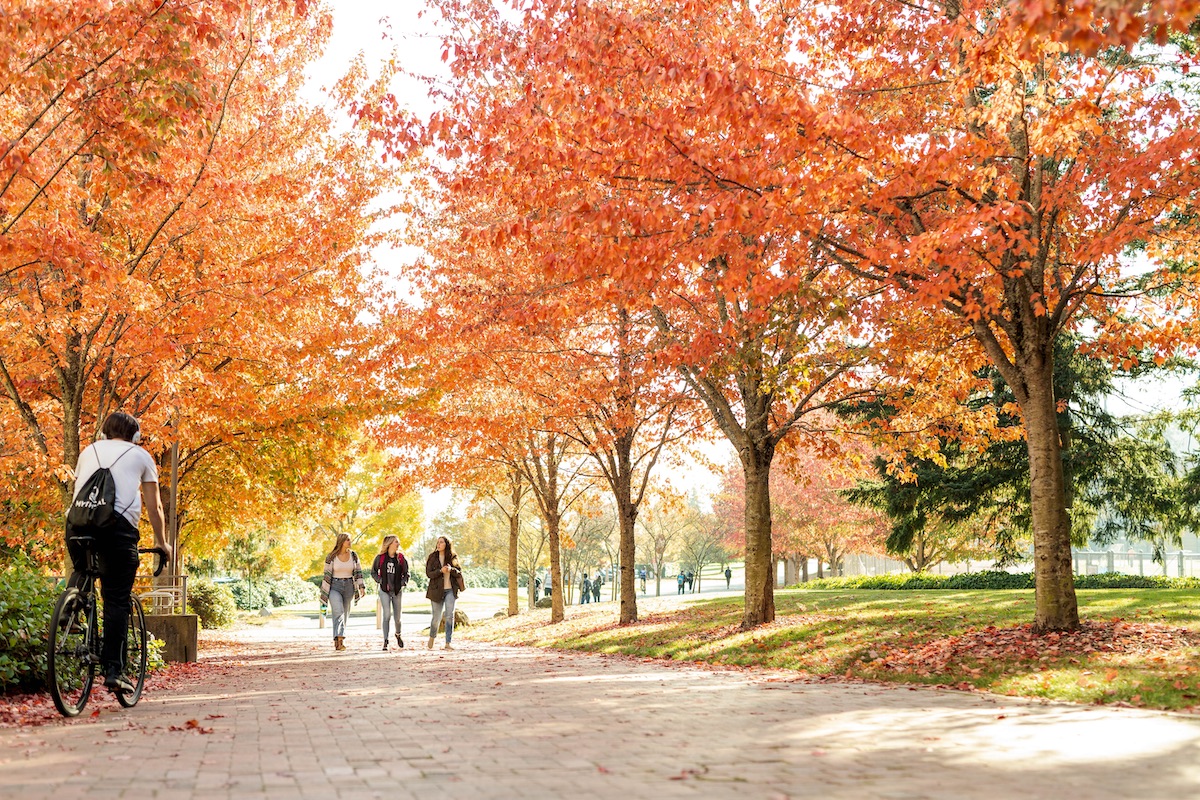 Sign up for a 60-minute student-led tour of campus, or a 90-minute event that includes a tour and an information session (hosted by an Admissions Counselor). Our student hosts will guide you through campus and answer your questions.
Virtual Housing Tour
Explore our Residence Halls! In the recorded tour, our students share their experiences living on campus, and will guide you around the different residential communities. You can also explore the buildings through the Residence Halls interactive gallery.
Transfer Information Sessions
Learn more about transferring to Western Washington University during a 30-minute presentation hosted by an Admissions Counselor. You'll also have plenty of time afterward to get your questions answered.
Watch our YouTube Tours
Let our students lead you on a short tour of campus and the beautiful area we call home.
Connect with an Admissions Counselor
Mon–Fri, 9 a.m.–2:45 p.m.
Schedule a 30-minute video chat with an Admissions Counselor to get your specific questions answered.
One-on-one Student Connection
Want to get a student's perspective on a certain major or ask them about what it's like in Bellingham? Tell us what you're interested in and we'll connect you with a Western student who can answer your specific questions.
School and Community Group Visits
Do you represent a high school, community college or community organization? Then these group visits are for you! Group visits are designed for groups 8th grade and higher. During the visit, your students will learn more about academic opportunities at Western.
More information can be found on the Group Visits Policies page.
Visit the Honors College
Check out the Honors College while you're visiting virtually! Honors College classes allow students to complete General University Requirements in an Honors setting, which means small classes and sought-after professors. Honors College courses focus on writing, discussion and problem-solving. If you value curiosity and self-discovery, learn more and apply today!
Follow @ourwestern on Instagram for a variety of perspectives and personalities.
Keep up with important dates and announcements and get your questions answered by current students on Snapchat.
Take a Look Inside our Viewbooks
First-Year Student Viewbook